OWN A

LUBE X-PRESS
FRANCHISE
®
33% average net profit
Across all corporate locations that have been open for 12 months or greater.
Initial Investment between $260,750 and $396,000
Sophisticated store design to minimize costs while optimizing efficiency
Cult Following!
4.8 average rating on Google and industry leading NPS score
WE'RE ON A MISSION
Lube X-press® is on a mission to build a world-class brand that delivers fast, friendly and convenient oil change services. We are committed to elevating our industry, one "WOW EXPERIENCE" at a time.
Driven by our purpose, we are dedicated to uplifting the communities we serve through active community involvement and impactful philanthropic initiatives. We believe that by caring for our communities, they care for us in return.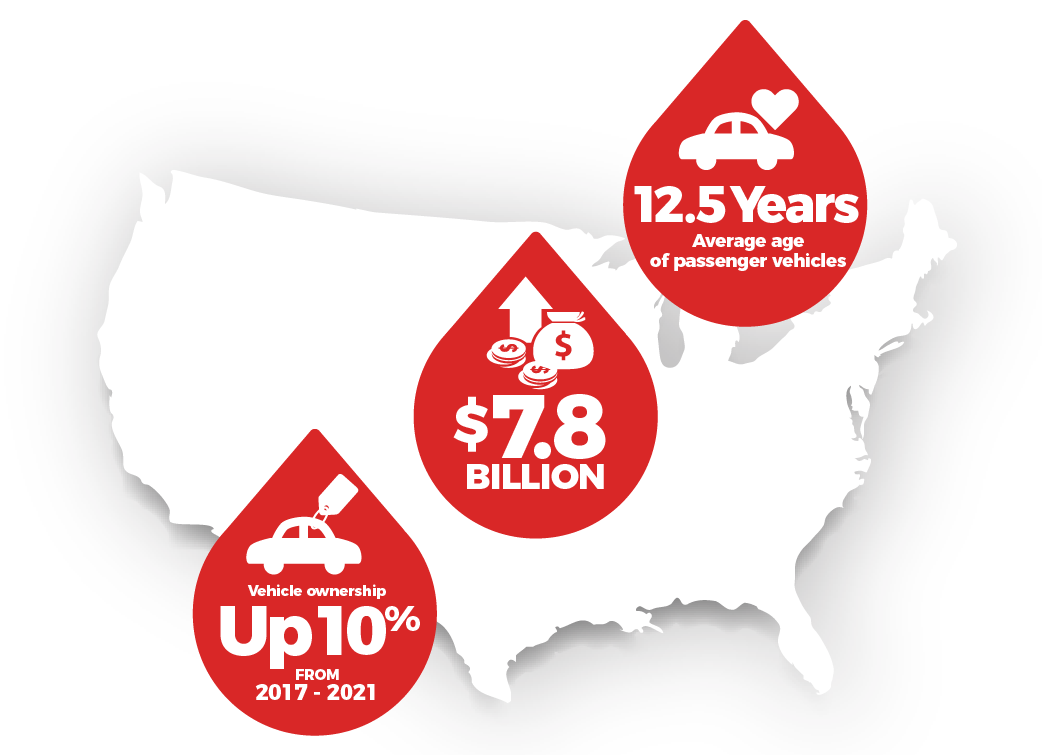 According to the U.S. Department of Transportation, vehicle ownership increased by 3.66% between 2017 and 2021 reaching a record 278 million personal and commercial vehicles.
The Auto Care Association forecasts that sales of oil change and lubrication shops will grow by a compound annual rate of 4.3% to $7.8 billion in 2023. Of that growing revenue, oil changes are expected to see the highest predicted growth rate at 24% of all aftermarket services performed within general automotive repair.
According to data gathered by S&P Global Mobility, Americans are keeping their cars longer than ever. The average age of a passenger vehicle on the road hit a record 12.5 years in 2023. This means that instead of purchasing new, Americans are spending more than ever on repairs and regular maintenance.
WHAT SETS US APART
The Lube X-press® service model, systems, and training are designed to consistently create "wow moments" for our guests and encourages them to share their experiences. This is one of the many ways we create community support on social media to build your local business and reputation.
WE'RE IN THIS TOGETHER
Your success is our success. In collaborating with top franchise, operations, real estate, and brand marketing experts, we are proud to offer world-class franchise support to our franchisees. Our leadership and field coaches will support you with…
INVESTMENT HIGHLIGHTS
We measure our business model by the success of our franchisees. That is why our franchise system was designed, at great expense, to assist our operators locate, develop, and maintain the ideal oil change and lubrication shops. Our mutual investment has been engineered to maximize profits.
THE IDEAL OPPORTUNITY FOR ANY PORTFOLIO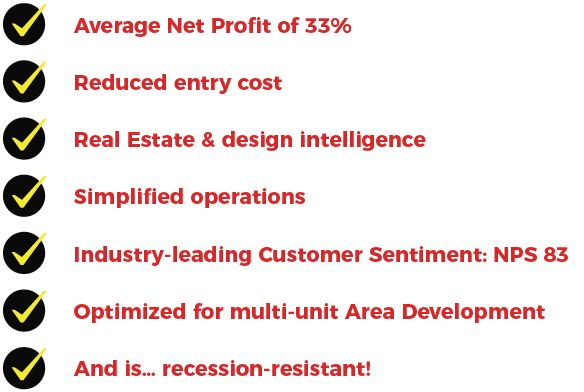 What are our hours of operation for LUBE X-PRESS®?
our locations open Monday – Friday 7am to 7pm, Saturday 7am – 6pm and Sunday 10am – 4pm
What is the royalty and brand fund %?
Royalties are 6.5% of gross sales, and brand fund fees are 2% of gross sales.
What are the financial requirements to be a LUBE X-PRESS ® franchisee?
Qualified candidates should posses a minimum liquidity of $100k and net worth of at least $500k
Do you help me find a location?
Yes. We have an in-house Real Estate Team and a network of brokers that will assist in performing our unique site selection and solution to minimize your investment.
What type of square footage do you look for?
Typically, we look for between 1,500 to 2,000 square feet.
What is the franchise fee?
The franchise fee is $35,000 for the first unit. If you choose to develop multiple units, there are discounts and deferrals on additional unit franchise fees.
What does the franchise fee cover?
This fee covers your training, our assistance with your real estate selection, our assistance in design and construction, access to our systems, technology, operational support, brand marketing, and more.
LET'S TALK
LX FRANCHISE GROUP LLC
8700 Castner Drive Suite A2
El Paso, Texas 79907
Phone (774) 458-7301
franchise.info@lubexpressfranchise.com
www.lubexpressfranchise.com